With over 20 years in business, Kings Janitorial sure does know how to meet their customers' needs at all times. They provide high quality, affordable, custom tailored janitorial services and are distinguished by their strong knowledge of cleaning processes, their commitment to excellence and an enduring partnership between their company and their clients. At Kings Janitorial, customers have not just direct and immediate access to their company's highest level of senior management, even the president is accessible.
>They have site-specific job descriptions which are used for training and posted in each janitorial closet, policy and procedure manuals that are distributed to all employees, this aside they have comprehensive safety manuals, hazard communication manual, Material Safety Data Sheets (MSDS') available for all products used, scheduled and unscheduled worksite inspections, customer satisfaction surveys and provide correction of any and all deficiencies within 24 hours. They are an industry leader in improving the esthetics of industrial, commercial and residential properties through high quality, affordable, integrated janitorial services. They maintain the highest ethics, respect and open communications with all clients.
They provide cleaning services 24 Hours, 7 days a week, one time, nightly, weekly or on monthly basis. Some of the services they offer include Office Cleaning, Floor Stripping & Refinishing, Construction Clean up, Carpet Cleaning, Window Cleaning, Lawn Maintenance and Plant Sanitation. They provide cleaning services to Offices of any size, Medical facilities, Malls, Restaurants, Warehouses, Retail stores, Schools (day care included) , Legal Cannabis Grow Facilities and other facilities.
Kings Janitorial based in Coldbrook, NS, is looking for Heavy-duty Cleaner with 2 vacancies. The ones chosen to be employed will be required to start as soon as possible. Shifts will vary from Evening to Night to Weekend to Early Morning. The vacancies refer to that of permanent employment and a part time job leading to a full time job.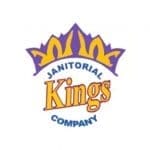 Employer Name: Kings Janitorial
Position: Heavy-duty Cleaner
No. of vacancies: 2
Salary: $16.00 hourly for 20 to 40 hours per week
Employment type: Permanent employment, Part time leading to full time
Location: Coldbrook, NS
Job description
Will be needed to wash windows and interior walls and ceilings.
Will be needed to move heavy furniture, equipment and supplies.
Will be needed to clean and disinfect bathrooms and fixtures.
Will be needed to clean snow and ice from walkways and parking areas.
Will be needed to work with minimal supervision.
Will be needed to mop, scrub sweet and wax hallways, stairs and floors.
Will be required to vacuum carpets, area rugs, draperies and upholstered furniture.

Will be required to provide basic information on facilities

Will be required to pick up debris and empty trash containers

Will be required to either work in an office building or in a factory or plant, in a commercial building or a cleaning service company, in Apartments or condominium complex, in hospitals and medical facilities or clinics, in industrial facility or establishments.

May be required to work in Healthcare and institution, in facilities are clinics, in recreational facilities and Institutions and in shopping centers and malls.

Will be required to operate Industrial Vacuum Cleaners to remove dirt, heavy debris, scraps and other refuse.
Will be needed to empty waste containers and Trash cans.
Will be required to operate Polishing machines.
Will be required to operate Upholstery cleaning equipment.
Will be required to operate Security system.
Will be required to operate Carpet cleaning machine.
Will be required to operate Waxing machine.
Will be needed to use Power Tools and industrial vacuum cleaners and power sweepers.
Will be required to sweep, mop, wash and polish floors.
Will be required to handle weights up to 23 kg (50 lbs) and at times ore than 45 kg (100 lbs).
Requirements
Should have Secondary (high) school graduation certificate.
No experience is required as the candidate will be trained.
Should have Workplace Hazardous Materials Information System (WHMIS) Certificate.
Should have a basic security clearance.
Should have a Criminal record check.
Should have a Bondable and a Driver's validity license check.
Should have Driving record check.
Should have Valid driver's license.
Public transportation is not available.
Vehicle maybe supplied by employer.
Should have their own vehicle.
Tasks may be repetitive in nature.
Should have their own transportation.
Should be able to work under pressure.
Should be initiative.
Should be flexible.
Should be focused on clients.
Should be a team player.
Should have effective interpersonal skills.
Should have excellent oral communication and very good written communication.
Should be dependable and reliable.
Should give importance to values and ethics.
Should have clarity of judgement and should be very well organized.
Should know English.
How to Apply
If you're interested in applying, apply through the given options.
By email
By fax
902-678-6222