Mike Wiegele Helicopter Skiing is located in Blue River, BC, in the heart of the breathtaking open bowls and peaks of the Cariboo, Monashee and Rocky mountain ranges. Here, the warm air from the west meets the cold-dry air from the north and creates more than 10 metres of perfect powder each winter. The northern latitude helps ensure we get the consistent cold weather needed for snow.
With more than 1,500,000 acres of terrain and over 1,000 peaks, one can enjoy the majesty of the high alpine glaciers as well as the forested valley glades. Since 1970, Mike Wiegele Helicopter Skiing has shared the best ski experience in the industry with their extended family of guests. But what sets the, apart isn't their terrain, their location or their facilities but the man who started it all. Here, guests, guides, and staff treated like family.
It's an environment that fosters mutual respect, inspires confidence on the mountain, and creates lasting bonds between guests and the people who bring your heli-skiing trip to life. It's about more than skiing. Hosts, instructors, and storytellers, their guides are chosen for their ability to provide you with an exciting and memorable heliski vacation while always caring for your safety and comfort.
Many senior guides have been with MWHS for more than 20 years and have earned the highest levels of qualification available, both as guides and ski instructors. They provide certified instructors who are also highly certified ski instructors, for all levels. All guides hold national or internationally recognized certifications. They have guides who speak English, French, Spanish, Dutch and Germans who will be dedicated to both safety and service.
Cariboo Helicopter Skiing (88) Ltd. based in Blue River, BC, is looking for Housekeeping Supervisor with 11 vacancies. The ones chosen to be employed will be required to start work from 2021-11-15. Shifts will vary from Day to Weekend to On Call and Morning. The vacancies refer to that of permanent employment and a full time job.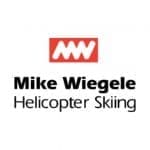 Employer Name: Cariboo Helicopter Skiing (88) Ltd.
Position: Housekeeping Supervisor
No. of vacancies: 1
Salary:  Salary $20.00 hourly for 40 hours per week
Employment type: Full time
Location: Blue River, BC
Job description
Will be needed to schedule and assign duties of housekeeping staff.
Will be needed to inspect sites or facilities to ensure safety and cleanliness standards.
Will be needed to establish work schedules.
Will be needed to co-ordinate work activities with other departments.
Will be needed to assist cleaners in performing duties.
Will be needed to supervise and co-ordinate activities of workers.
Will be needed to recommend or arrange for additional maintenance services.
Will be needed to hire and train or arrange for training of cleaning staff.
The work setting is either a Hotel, a motel or a resort.
Requirements
No degree, certificate or diploma is required.
Should have at least 2 years to less than 3 years of experience in the concerned field.
Should have a Workplace Hazardous Materials Information System (WHMIS) Certificate.
Should know English.
This employer promotes equal employment opportunities for all job applicants, including member of groups like Indigenous people and Newcomers to Canada.
How to Apply
If you're interested in applying, apply through the given options.
Online: