We at Tamarind Restaurant Inc are now hiring for cooks for our restaurant in Regina, SK. We take it as a commitment to give you a bite of the vast and the finest experience of savouring Indian Cuisine. Our food is not just fresh and healthy but also purely authentic that transports you to the flavors of India. There might be options for eligibility for LMIA/SNIP for certain suitable candidates. This aside, specialization in South Indian cuisine is mandatory for the candidates.
The work mostly involves executing the chef's plan and involves directing the food preparation as also the other cooking activities like preparing and cooking specialty foods and regular meals. The candidates are mostly employed in hotels, restaurants, hospitals, central food commissaries, other health care institutions, on ships and clubs and other establishments of the like.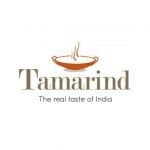 Employer Name: TAMARIND RESTAURANT INC
Position: Line Cook
No. of vacancies: 2
Salary: $14-$16 per hour
Employment type: Full Time
Location: Regina
Job description
Planning and directing of preparation of food and other cooking activities in a number of restaurants and establishments like restaurant chains, hospitals and other establishments related to food services.
Consulting with clients regarding events, Banquets, weddings and other special functions.
Planning the daily menu and ensuring that the food means the quality standards.
Demonstration of new equipment and new cooking techniques to the cooking staff.
Requisition of food and kitchen supplies in accordance to the menu planned.
Preparation and cooking of speciality foods and regular meals.
Requirement of regular and special chef.
Cooking and preservation of speciality food items and complete means like pastries, soups, sauces of various kinds, vegetables and meat, salads, fish and poultry dishes and to create food that is decorated for display in special events like weddings and Banquets.
The job involves giving instructions to cooks for cooking, preparation, garnishing and presentation of the food.
To create new and exciting recipes.
To supervise the kitchen staff and cooks.
Planning a choice of menus.
Planning a choice of requisition food and supplies for the kitchen.
Requirements
● A Secondary School completion is generally required.
● Trade certification for the cook which is generally available and valid across all territories and provinces or any such equivalent training and experience credentials is required.
● Specialist Chefs, sous-chef and other chefs usually require a good many years of experienced in commercial food preparation to apply.
How to Apply
If you're interested in applying, email your resume to the given address.
E-mail: tamarindregina@outlook.com