Housekeeping Room Attendant
Located on the shores of Sparrow Lake, the Bayview Wildwood Resort, Ascend Hotel Collection®, is the perfect place for weekend getaways in Muskoka. With indoor/outdoor pools, a private beach area and wide-ranging nature trails, they are one of the best luxury resorts in the Muskoka area. The inclusive midweek & weekend getaways in Ontario are offered in the Summer, Fall, Winter & Spring, specialty packages include Thanksgiving, Christmas, New Years, Family Day,  Easter, & Victoria Day Weekend.
Their Muskoka Resorts getaways include lakeside accommodation & meals, family programs, fun seasonal things to do like Hiking, Biking, Fishing, Golfing,  Cross Country Skiing, Snowshoeing, Tobogganing; Indoor and Outdoor entertainment for the whole family and more. Guests at Sparrow Lake resort spend their days swimming, fishing or relaxing by the water. They offer a variety of equipment rentals for their guests to use on-site including canoes, kayaks, bicycles and paddleboards, cross-country skiing, snowshoeing, tobogganing and exploring the area on their horse-drawn wagon rides.
They also provide a variety of recreational facilities including tennis and badminton courts, shuffleboard, indoor and outdoor pools, a billiards room, and even an onsite inflatable waterpark for the kids. In addition to their elegant rooms and suites, those looking to experience cottaging in Muskoka will appreciate the various lakeside cottages for rent, each with fully-equipped kitchens, and BBQs.
Bayview Wildwood Resort based in Severn Bridge, ON, is looking for Housekeeping Room Attendant with 3 vacancies. The ones chosen to be employed will be required to start as soon as possible. The vacancies refer to that of term or contract and a full time job.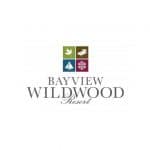 Employer Name:  Bayview Wildwood Resort
Position: Housekeeping Room Attendant
No. of vacancies: 3
Salary: $15.55 hourly for 30 hours per week, as per collective agreement
Employment type: Term or contract; Full time
Location: Severn Bridge, ON
Job description
Will be needed to address customers' complaints or concerns.
Will be needed to wash windows, walls and ceilings.
Will be needed to vacuum carpeting, area rugs, draperies and upholstered furniture.
Will be needed to stock linen closet.
Will be needed to pick up debris and empty trash containers.
Will be needed to handle and report lost and found items.
Will be needed to dust furniture.
Will be needed to distribute clean towels and toiletries.
Will be needed to attend to guests' requests for extra supplies or other items.
Will be needed to make beds and change sheets.
Will be needed to provide basic information on facilities.
Will be needed to clean changing rooms and showers.
Will be needed to sweep, mop, wash and polish floors.
Will be needed to clean, disinfect and polish kitchen and bathroom fixtures and appliances.
Will be needed to work in Hotel, motel or resort.
Staff accommodation will be provided.
Requirements
No degree, certificate or diploma is required to apply for this job.
No experience is required for the job.
The candidate should have a Housekeeping room attendant certification.
The candidate should be able to work in a fast-paced environment.
The candidate should be able to handle repetitive tasks.
The tasks will be physically demanding and hence the candidate should be comfortable with it.
The candidate should pay attention to detail.
The work will involve a lot of bending, crouching and kneeling.
The candidate should be reliable.
Should be initiative.
Should be flexible.
Should be focused on clients.
Should be a team player.
Should have effective interpersonal skills.
Should have interpersonal awareness.
Should have excellent oral communication and very good written communication.
Should be dependable and reliable.
Should give importance to values and ethics.
Should have clarity of judgement and should be very well organized.
The candidate should know English.
 

Bayview Wildwood Resort

promotes equal employment opportunities for all job applicants, including the member of groups like Newcomers to Canada.
How to Apply
If you're interested in applying, apply through the given options.
By email