GreenTech Resources are presently hiring a Continental Cook(NOC 6322) for their clients based in Saskatchewan, Canada. 20 positions are available who are ready to support LMIA/PNP. GreenTech Resources is one of the most well known, established, trustworthy and popular foreign worker recruitment agency and immigration consultancy service center based in Saskatchewan (Saskatoon, Regina), Alberta (Calgary and Edmonton), British Columbia(Abbotsford) and Mississauga Toronto (Ontario) Canada.
Greentech Resources works in the sector of assisting people to have a safe, comfortable, smooth and hassle free immigration process and on top of that they provide not just job recruitment, but also help in student admission, give advice and information on Express entry, LMIA, SINP, they also give advice on jobs as well as family sponsorship, on work permit, and on permanent residency as well to help their clients and let them have a comfortable immigration experience. If you have decided to relocate and take the plunge to move to Saskatchewan and Alberta, GreenTech Resources will offer the ocean of opportunities there and will help you receive all the services and amenities related to all your needs.
Their RCIC are approved by Immigration, Refugees and Citizenship Canada(IRCC) and are also licensed with IRCC to be able to offer services to all the clients over the world. GreenTech Resources services have offices across Saskatchewan in Saskatoon, Regina, Prince Albert, Moose Jaw and North Battleford as well as in Calgary and Edmonton, Alberta, Abbotsford British Columbia and Mississauga Toronto, Ontario.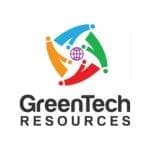 Employer Name: GreenTech Resources Ltd.
Position: Continental Cook
No. of vacancies: 1
Salary: $15-$20 per hour
Employment type: Full Time
Location: Regina
Job description
 To be able to prepare food at the very beginning of each day.
To be able to work with pizza oven as well as be efficient in deep frying and grilling.
To be able to cook with seafood, pasta, burgers and pizza plus a variety of other continental dishes.
Should be an expert in portioning of food and should be very good and efficient in chopping and dicing and preparation of salads.
Should be able to cook a variety of meals in accordance to the customer's order.
The candidate is needed to cook breakfast, lunch and supper menus.
The candidate is needed to oversee kitchen operations.
The candidate might be needed to clean the work area and the kitchen.
The candidate should be able to work in a very fast paced environment.
The candidate should be very efficient in the required work and should be very well organized.
The candidate should be able to work in a team setting as well as should be able to work independently.
Requirements
A minimum experience of 1 to 2 years is required to apply for the job.
The candidate applying should have a University Diploma in the concerned field.
How to Apply
If you're interested in applying, apply through the given link.
Or you can contact