Bank Brothers Sustainable Ingredients (BBSI) is part of the Bank Brothers group of companies. Hubbert's Industries dates back to 1899 when founder, Walter Hubbert, opened a butcher shop in Toronto, later setting up a small rendering operation. The company gradually expanded its operations and expanded its offerings to include blended beef shortenings, lard, vegetable oil, and vegetable oil shortening. They being a multi-generational family business with more than 70 years of experience that focuses on adding value to key by-products of the beef industry.
In 2017, the Bank Brothers family purchased Hubbert's Industries to expand their operations while providing their customers and suppliers with the same level of quality and service that they are known for. More recently the company added equipment allowing permit bulk rail tanker receiving and shipping, achieved of BRC Certification (being the first oil processor in Canada to do so) and added a full line of Halal Certified vegetable oils.
Bank Brothers Sustainable Ingredients (BBSI) based in Brampton, ON, is looking for cleaner, plant with 5 vacancies. The one chosen to be employed will be required to start as soon as possible. The vacancies refer to that of seasonal employment and a full time job.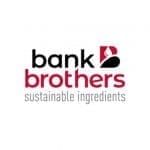 Employer Name: Bank Brothers Sustainable Ingredients (BBSI)
Position: Cleaner, Plant
No. of vacancies: 5
Salary: $17.59 to $19.54 hourly for 40 to 44 hours per week
Employment type: Full Time
Location: Brampton, ON
Job description
Will be needed to wash windows and interior walls and ceilings.
Will be required to move heavy furniture and supplies and some equipment.
Will be needed to work with minimal supervision.
Will be required to clean and disinfect fixtures and bathrooms.
Will be needed to mop, scrub sweet and wax hallways stairs and floors.
Will be required to operate Industrial Vacuum Cleaners to remove dirt, heavy debris, scraps and other refuse.
Will be needed to empty waste containers and Trash cans.
Will be required to operate steam cleaners.
Will be needed to use Power Tools and industrial vacuum cleaners and power sweepers.
The work setting is in office building or industry facility or establishment.
Might be required to handle weights up to 23 kg.
Relocation costs will not be covered by employer
Requirements
Secondary High School Graduation certificate or any equivalent experience in the mentioned field is required.
Experience will be considered an asset.
Should have a basic security clearance.
Tasks may be repetitive in nature.
Should have their own transportation.
Should be able to work under pressure.
Tasks will be physically demanding will required bending, crouching and kneeling.
Should be initiative.
Should be flexible.
Should have excellent oral communication and very good written communication.
Should be dependable and reliable.
Should have clarity of judgement and should be very well organized.
Should know English.
How to Apply
If you're interested in applying, apply through the given email.
By email